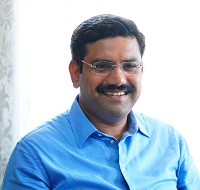 Sri. B Y Vijayendra
Trustee & Joint Treasurer's,
PES Trust(R), Shivamogga
PESIAMS has been an institution that we have slowly built to be one of the best in the state of Karnataka. We understand that having a growth mindset, being creative and proactive, and thinking critically are all important qualities to succeed in life today. These qualities are what we encourage in students academically and otherwise, through our carefully curated curriculum that uses modern methods of learning and the finest technology. Our team of professors, teachers, staff and employees are all trained experts in their field who emphasise on cohesive academic training and excellence. We are equipped to help our students make their aspirations come true and are devoted to bring forth well rounded individuals at the end of their study with us.