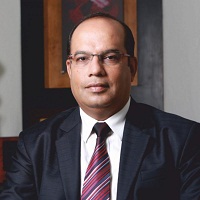 Prof. M  DJawahar
Trustee & Treasurer's Message,
PES Trust(R), Shivamogga
There is a certain fulfillment of learning with peers that PESIAMS provides to its students. Parents and students have entrusted us with their valuable support and talent all these years, which has made our institution, along with its unparalleled staff, campus and amenities, what it is today. There is a unique code of morals, values and trust that we share with each other that sets apart the institution. Our collaborators are well established leaders in their domains, helping our campus and its students access the best of their resources and in securing top opportunities of employment. We have received various accreditation from standardised organisations, making our offerings truly international. We encourage students to continue to excel with us and thank everyone involved for trusting us without reservation.