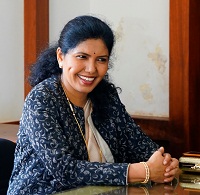 Smt. S. Y. Arunadevi
Trustee, PES Trust(R), Shivamogga
Having always been a strong believer that education is the forefront of anyone's life, I am proud to be a part of an institute that affirms quality education with holistic development of its students. PESIAMS is a learning hub full of immense opportunities, entrepreneurial freedom and top-notch facilities to help students build their interests and succeed in life. We emphasise on different approaches of learning, a unique curriculum that encourages creativity and research, and the use of new technology both inside and outside the classrooms. Our faculty, expert staff, and meritorious students have made the institute a cross-roads for the finest talent to thrive in a challenging environment.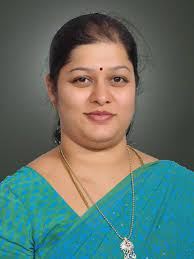 Smt. Tejaswini Raghavendra
Trustee, PES Trust(R), Shivamogga
At PESIAMS Shivamogga, we assure you of a world class education teamed with a state of the art campus. Our sprawling premises equipped with the finest facilities is only an addition to our expert faculty. These two, in combination with our students' zeal and dedication has made our institution an exciting hub for gaining rewarding experiences and challenging oneself. We are committed to improving and giving the best to our students.